Où sommes nous ?

Data life cycle
Monitored hosts provides :
alerts which are simple messages signaling a problem occurred (typically, a disk's SMART test failed). No figure is associated to them : only an alert message is generated.
figures we want to track for capacity planning purposes (typically CPU load, memory usage and so one). Those data are kept in Domestik's database and accessible thru graphical reports as described in this page.

Domestik does't poll on its own for data : it's up to monitored objects to send figures they want to be stored.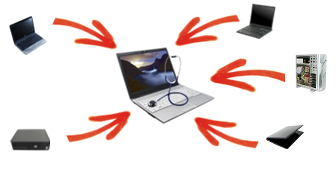 All those exchanges are done thru standard technologies : http, webservices, JSon, ...

Some LUA scripts are provided within Domestik's bundle, but thanks to its openness, other datasources can be used to feed Domestik : as example, SAG's webMethods IS has been tested as data provider.

Recent data are kept with maximum graduality and are accessible using "Live data".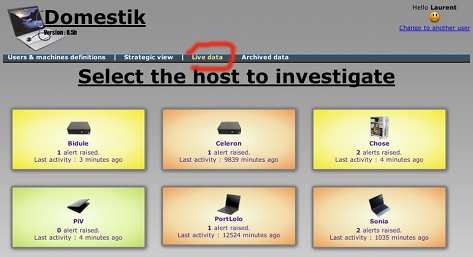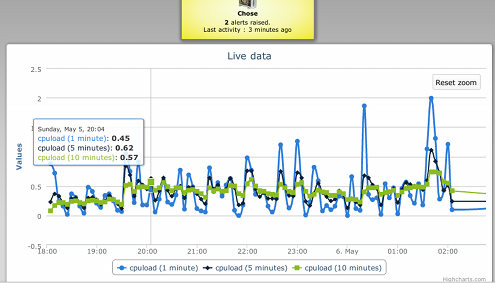 After a while (generally, data older than 1 day but it's a parameter of each probe) data are aggregated in archive area.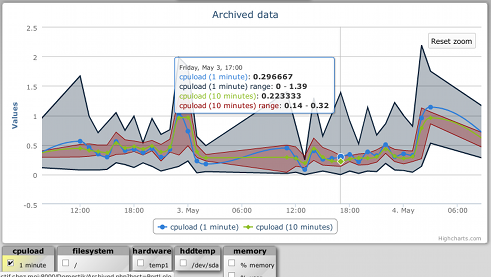 Note about archiving
Archived process is scheduled every day BUT each data are effectively archived ONLY WHEN corresponding host is up and running.
This allows to investigate last data if a crash occurs without risk of data purging.
---
Vous pouvez laissez un commentaire sur cette page.